Running your business keeps you busy.
You don't have the time, expertise or experience to produce professional-looking graphics.
But still, you're trying to go it alone.
And maybe…you're just not pleased with the results.
Do you use online templates to create your marketing materials?
Are they driving you crazy?
Do they produce inconsistent, unpredictable or poor results?
Are you wasting precious time and money trying to decipher graphic design jargon?
Help is on the way!
WHO I HELP…
Small business owners
Professionals
Office managers
Marketing specialists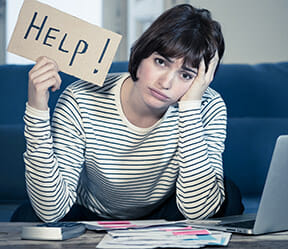 HOW I HELP…
Crafting well-designed, functional marketing materials geared to the task at hand
Choosing/developing creative graphics that work in tandem with your marketing goals
Writing/editing crisp copy
Selecting/employing the best printing method and/or printer for each marketing piece
Making certain your marketing materials are consistent and work together harmoniously
Making sure your marketing materials are an investment in your bottom line
Providing photography services
Creating graphics for web professionals including website mock-ups
Preparing / posting graphics for social media
BTW, I speak fluent "graphic design." Contact me today for a no-obligation consultation.
WHAT I CREATE
Brochures
Business cards
Letterhead/envelopes
Signage
Presentation folders
Logo design
Seminar materials
and much more…